The Royal Over-Seas League (ROSL) offers a special joining discount for members of the Anglo-Thai Society.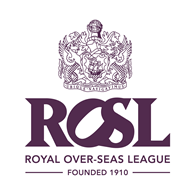 The Royal Over-Seas League (ROSL) offers a special joining discount for members of the Anglo-Thai Society.   Members of the Anglo-Thai Society receive a 25% discount on ROSL joining fees and do not require a proposer or seconder for membership.
ROSL is a unique non-profit private membership organisation, dedicated to championing international friendship and understanding within the Commonwealth community and beyond. This aspiration, advocated by its founder Sir Evelyn Wrench, has shaped its identity since the club was established in 1910 and continues to inspire its devoted service to its membership; enthusiastic support of classical music and the arts; and contribution to worldwide humanitarian relief.
With splendid clubhouses in prime locations in St James's, London and Princes Street, Edinburgh, members can escape from the bustle of the city and meet friends and colleagues in a peaceful environment. Both clubhouses provide members with bedroom accommodation, a private drawing room, restaurant, bar, and exquisite function rooms. The London clubhouse also offers members a terrace and private garden with seasonal al fresco dining overlooking Green Park. Members traveling further afield can benefit from reciprocal arrangements with over 80 renowned clubs around the world.
A quarterly journal Overseas is sent to all members and features articles on Commonwealth countries, club news, branch reports, and programmes of organised social and cultural events including concerts, literary lectures, art exhibitions, dinners, tours and trips. Popular event staples in London include the Chairman's Lunch and afternoon tea at the House of Lords, while members visiting ROSL Edinburgh benefit from being at the heart of the Hogmanay celebrations and Edinburgh Fringe Festival.
In addition to the benefits listed above, Royal Over-Seas League membership supports ROSL ARTS, which, for more than 60 years, has nurtured the careers of talented young professional artists and musicians from the UK and Commonwealth. Furthermore, in addition to supporting the arts, members also generously champion ROSL's education and humanitarian projects.
To make an enquiry or to request an application pack, please visit www.rosl.org.uk or contact the membership team at:
T: +44 (0)20 7408 0214
E: membership@rosl.org.uk